Elite Cheer-Nastics offers: Cheer Teams
Pre-Teams, Show Teams, Prep Teams, Exhibition teams and Level 1-5 Competition Teams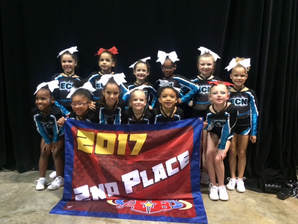 Cheer Teams Elite Mini Level 1 The pre-team for cheerleading is established to be a performance team as each year begins. As a performance team, the girls will gain knowledge in all areas of technique including jumps, stunts, tumbling, pyramids, timing, and dance choreography. They will learn the basic fundamentals and showmanship as they learn to "trust" each other. The pre-team will be a competitive team by the end of the year and is a vital part of our competitive program. We offer all levels of pre-teams and cheer teams: tiny, mini, youth, junior and senior.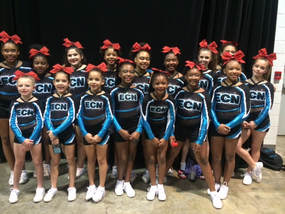 Jr. Elite Level 2 Team Legacy

Each competitive level has certain criteria. We are a USASF gym, as well as a USAG member of the USA gymnastics company. There are many levels in the competitive cheerleading industry.

This picture is our 2016-2017 Jr. Level 2 team. .



---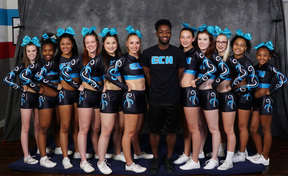 Senior Elite Level 2 Team World Changers

This is a picture of our senior team.

In the cheerleading industry there are levels 1-6, Elite teams, Collegiate teams, and International teams.
---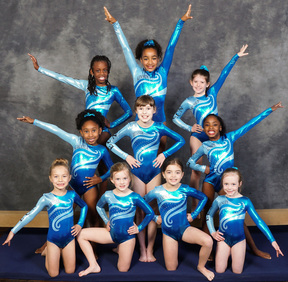 Pre Gym Teams

The pre-teams for gymnastics begin as a performance team. Each member will become a competitive level team member once she has learned the fundamental of gymnastics.
---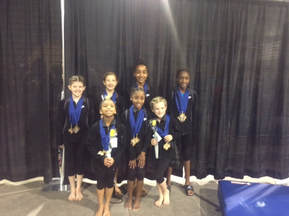 Gym Teams 2016-2017
Elite Levels 2, 3, and 4

The Competitive Gymnastics disciplines are very comprehensive.

In the gymnastics industry there are many levels. Level 1-10, as wells as optional levels, Elite levels, Collegiate, Jr. USA Olympic, and then USA Olympic levels.

---